Ordino ArcalísIt is the perfect setting to try a wide range of activities for all ages, from classic snowmobile trips to more extreme experiences such as speedriding or heliquí.
The Ordino Arcalís Ski Resort offers several options to explore the ski area, discover the most unknown places and experience nightlife.

There is the possibility to get started in driving snowmobiles or get carried away by the GicaFer, a caterpillar vehicle that makes thematic and guided excursions that are combined with high altitude dinners.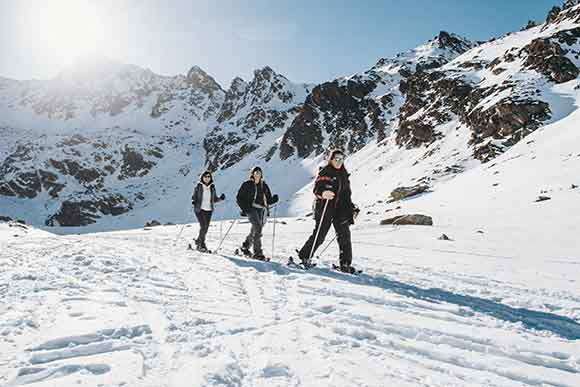 Along all the trails that are off-piste at the resort or the different sign-posted routes through the Ordino Mountains, discover all the fascinating corners that are hidden among the trees. All that is required is to set off on one of the marked snow-shoe excursions.
Minimum age 8 years. Trip through the tunnel to the Port of the Rat.

Rental Rates + poles: 12,00 €, half day.
Guided excursion(aprox 2 hours): 32,00 € (material and gondola included)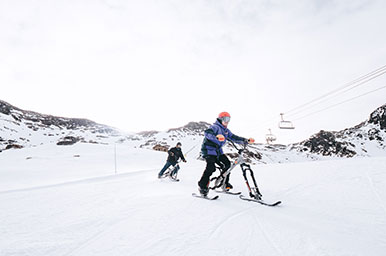 Ordino Arcalís offer different sporting activities. On any of its slopes you can find a snowboarder, a skier, or even a person on a bicycle! But this is not just any bicycle; it is fitted with small skis to travel over the snow. This option is available at the resort.

Skibike
Price 1/2 day: 35,00 €
Price 1 day: 45,00 €

Snowscoot
Price 1/2 day: 22,00 €
Price 1 day: 35,00 €
Required: Helmet, insurance of equipament, boots snow no esquí.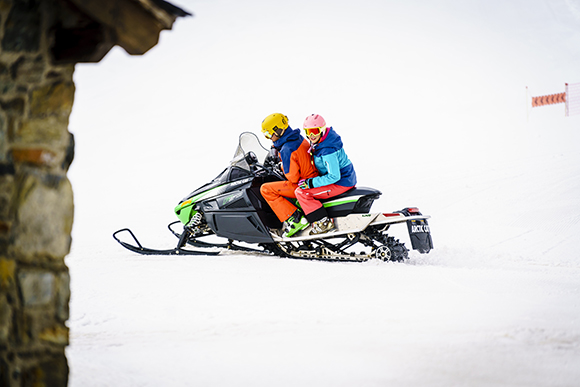 The slopes are not only for skis and snowboards. In fact, another way to enjoy them at speed is with a snowmobile. Speed fiends can participate in snowmobile excursions along all the runs of the Coma and the kilometres of trails among the Ordino forests.

Price: from € 37,00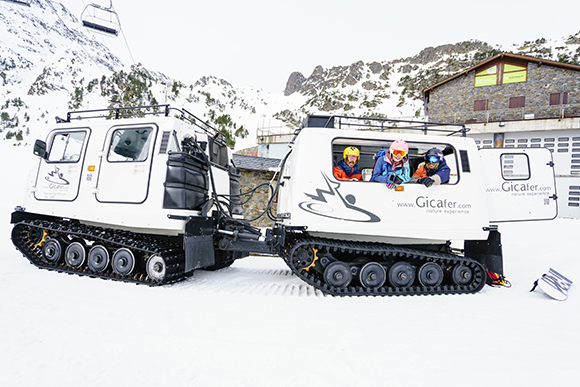 A giant tracked vehicle, but heated, that travels over the snow to offer you a different experience. Gica excursions are along marked trails through the Arcalís mountains to discover the environment or, if you prefer, as a way to get to the Coma d'Arcalís Borda Restaurant to enjoy a luxury dinner of its famous fondues and one kilo entrecote steaks.

Price from: € 33,00 Adult.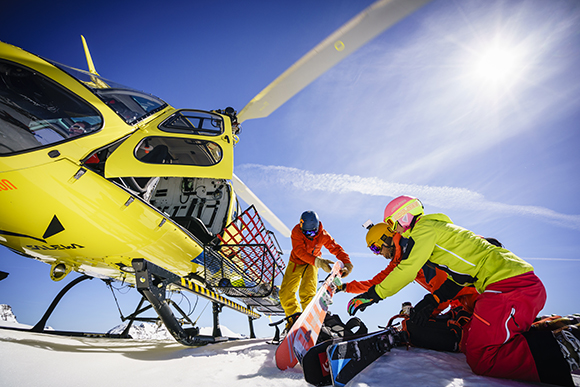 If the views from Cap de la Coma are not enough, simply book a helicopter flight at the resort: this is the way for travellers to enjoy exceptional views and gain first-hand knowledge of the layout of this ski resort nestled in the Pyrenees.

Price: € 80
A most attractive way of discovering this sport and an experience that will put your adrenaline sky high. Designed for all those who don't dare to try the sport – combining ski with para-gliding – alone; Ordino Arcalísoffers the possibility of participating accompanied by a specialised instructor to show you para-gliding and emotion.

Price: € 55,00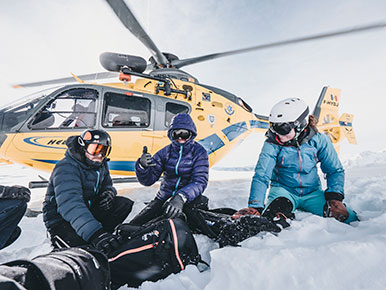 HELISKI EXPERIENCE SESSIONS
Ordino Arcalís is known as the freeride paradise. One of the proposals that give the resort this name is its Heliski experience. This proposal combines helicopter flights with the wildest freeride: the helicopter takes skiers to the highest peaks and, from there, they can ski or snowboard down the most extreme slopes and channels of the Ordinomountains.

Price: € 240,00 / 2 descents (4 pax). The activity no requires a ski pass
Maison, de construction du XVI siècle située en haute montagne, destinée au bétail et au stockage du fourrage.
Une maison pour offrir un séjour exclusif avec les besoins actuels.
Apéritif de bienvenue avec saucisses et fromages d'Andorre avec pain et tomate.
Prix: À partir de 382,00 € (2 personnes, séjour minimum 3 jours).