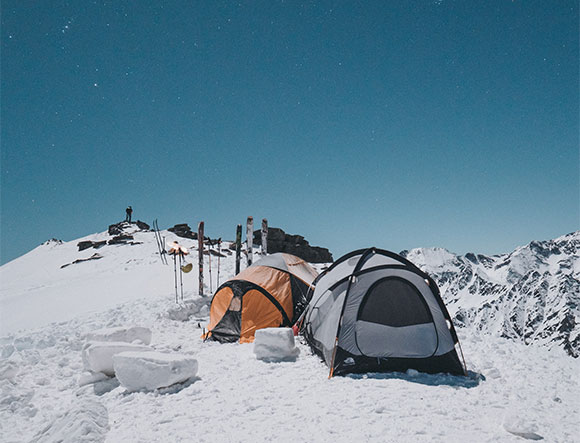 ARCALÍS EXPERIENCE: SLEEPING UNDER THE STARS
Why not try a once-in-a-lifetime experience in the Pyrenees Mountains? In fact, it is probably a completely unique experience to be offered by ski stations! Using mountain skis or snow shoes, we'll set off on a trip to reach a mountain peak or a pictures que spot next to the Tristaina Lakes. Here, we'll set up camp and spend the night sleeping rough under a magical star-bright sky.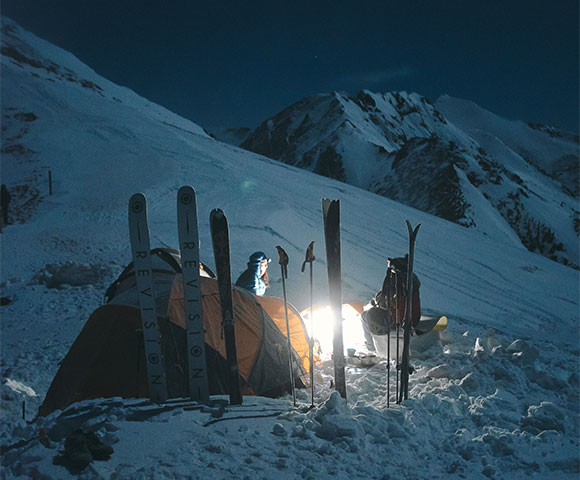 TRISTAINA LAKES WITH SNOW SHOES
CREUSSANS PEAK WITH CROSS COUNTRY SNOW SKIS

Meeting point: La Coma Suppers Meeting Point as shown on the leaflet (at the end of Arcalís Road).
Duration: from 15.00 a to 9.00
Minimum age: 18
Minimum 2 people, maximum 6 people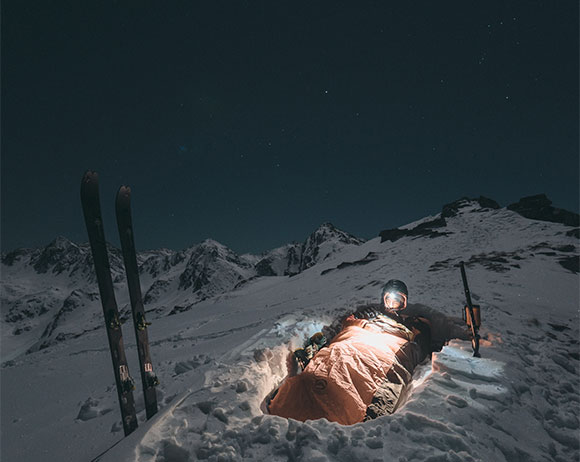 WHAT DOES THE EXPERIENCE INCLUDE?
Trip with a mountain guide
Camp set-up
Identification of the constellations and photography workshop to take photos of the stars in the night sky
Mountain supper with wine, light breakfast to start the day and a breakfast coupon for one of our restaurants
Unwinding, great conversation and nature at its purest
Material: sleeping bag, thermal mattress, tent, snow shoes (Tristaina Lakes outing)
BUFF free gift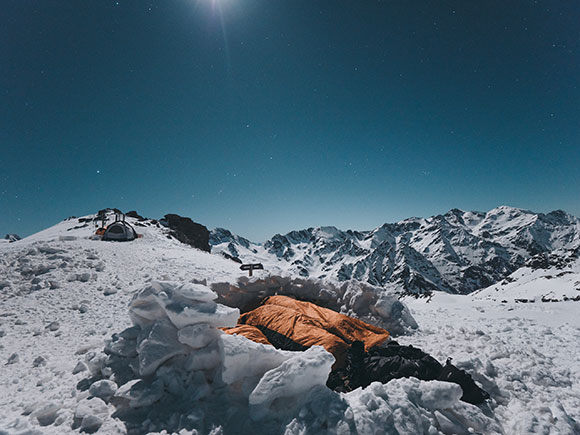 WHAT DO YOU NEED TO BRING?
Warm clothing: ski trousers and anorak with fleece or duck down lining, a change of ski socks, warm hat and gloves (2 pairs), sun visor or sun glasses. Important: make sure you wear thermal clothing.
Material: boots, walking poles, cross country skis (Creussans Peak), mountain boots(snow shoe outing).
Backpack 40 litres (approx.)
Sun cream and sunscreen for lips
Water (1 litre minimum)
Headlamp flashlight and spare batteries
Optional material: boots (crocs or similar) to relax in in the camp. Reflex camera for the photography workshop.
Group of 1-2 people – € 250,00 /person
Group of 3-10 people – € 200,00 /person

New Year experience and special supper + bottle of champagne € 300,00 /person