CHILDREN'S SNOW PARK - SNOW GARDEN
Childrem from 3,5 to 6,5 years old
Childrem from 3,5 to 6,5 years old
The Snow Garden is an area set aside and reserved for children.
The activity is aimed at discovering skiing through games in the snow in a space reserved and controlled by qualified instructors.
The environment is rigorously designed for the youngest to enjoy their first contact with skiing. The space is set in the adventures of the character of the Augustine.
Children should be well equipped with warm clothing and ski equipment (goggles, helmet, gloves, sunscreen).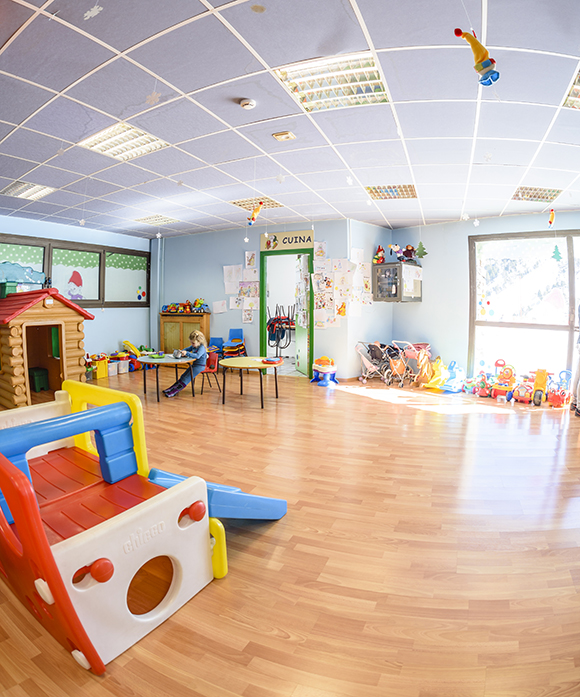 BABY CLUB AND KINDERGARDEN SERVICE
Childrem from 1 to 4 years old
Childrem from 1 to 4 years old
The nursery service can take children aged between 1 and 4 approximately (provided they can walk unassisted). Very small children enjoy a wide range of toys and take part in workshops in a reserved area looked after by professionals. Nappies and baby/toddler food must be provided if required by the children.

Children will always be indoors or playing in the snow. They do not take ski lessons.
Prices do not include food.
Children are advised to wear comfortable clothing and if possible changeable clothing and diapers if used.