the new ordino arcalís app
Download APP ORDINO ARCALÍS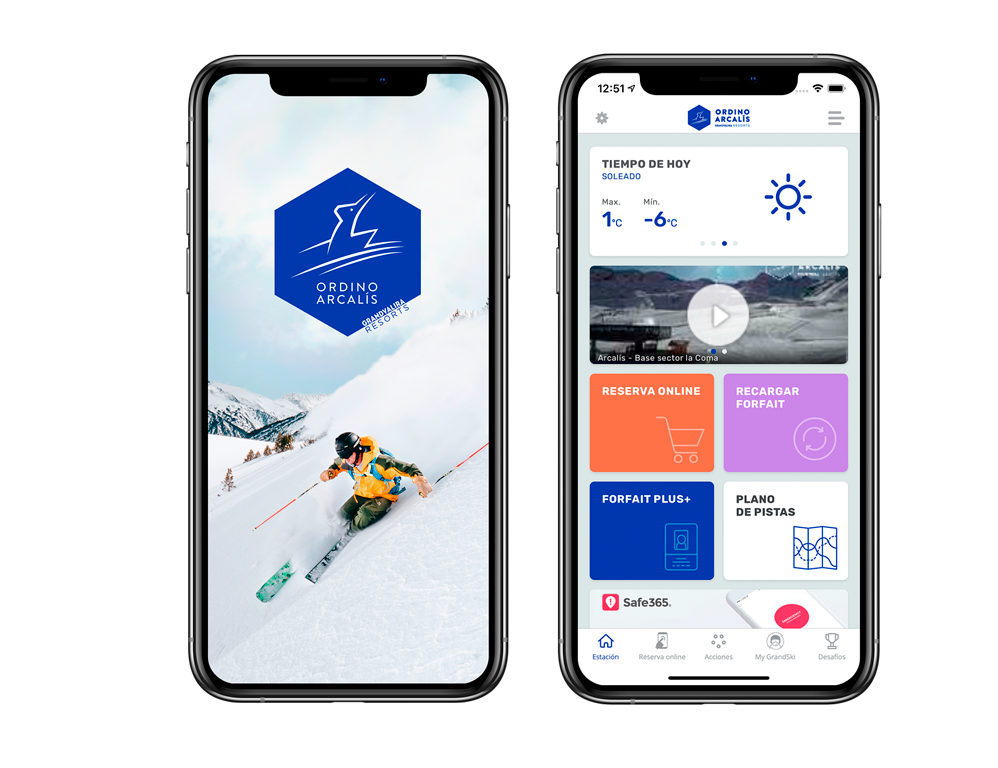 Challenge Season Ski Pass Ordino Arcalís 2019-20
SKI PASS ORDINO ARCALÍS 2020-21 CAN BE FREE
Record as many miles as you can with the GPS Tracker in our app and keep an eye on the rankings. CONTINUE READING...
PrIzes:
1. Whoever finishes in first position will win a 2020/21 Season Ski Pass!
2.The second-placed competitor will take away 1 Lote de Merchandaising 2019-20 (sweatshirt + cap BUFF®)
3.And in third position, 1 Lot of Merchandaising 2019-20 (T-shirt + tubular BUFF®)
How many kilometers will you be able to record?
How does it work? It's so easy!
1. Sign up for the challenge in the APP under "Challenges".
2. Record all your ski days with the GPS Tracker.
3. Once the challenge is over on the last day of the 19-20 season, the winners will be announced on conventional Skitude, email, Facebook and Twitter channels.
Ordino Arcalís this season is premiering with a new APP! With a more attractive design and a new architecture, the application offers a set of features aimed at providing real-time information and improving your experience in our station.
Customize the main screen according to your needs.
Get real-time information on the status of tracks and consult the weather report.
Access the station's webcams.
Book your stay and enjoy exclusive promotions and special offers.
Discover the GPS navigator and locate all the services you need.
Record, analyse and share your tracks even on a 3D map - you can win great prizes! NOW also compatible with apple watch.
Create your My Grandski account, your unique identification with which you will be able to access the different platforms of the station.
Live an experience connected to the App of Ordino Arcalís!
Download it!


Apple, the Apple logo, iPhone, and iPad are trademarks of Apple Inc., registered in the U.S. and other countries and regions. App Store is a service mark of Apple Inc.
Google Play and the Google Play logo are trademarks of Google LLC.