Best places to stay in Andorra for skiing
Skiers the world over know that Andorra is one of the best places to visit for a skiing holiday, with its location in the heart of the Pyrenees making for breath-taking slopes, beautiful scenery and a unique culture. But, which part exactly is the best place to stay in Andorra for skiing?
Although the principality measures just 468 square kilometres, which makes it one of the smallest countries in the whole world, they've been able to pack in a lot of Andorra hotels and accommodation into that small space. It is estimated that there are as many as 40,000 hotel beds in the microstate of Andorra. Therefore, if you're wondering where to stay in Andorra for skiing, you have options, almost too many options.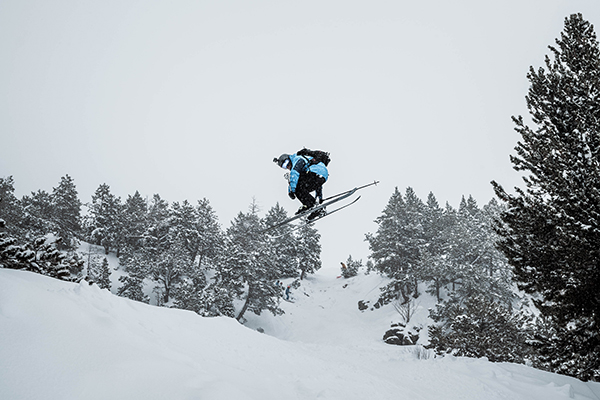 Best places to stay in Andorra for skiing
The answer to the question of 'Where is the best place to stay in Andorra for skiing?' will depend on what each individual visitor is looking for. The best places to stay in Andorra for those who want to solely focus on skiing will be different to those for a traveller who also wants to enjoy the Andorran nightlife.
If you fall into the first category, and want to wake up somewhere that is already in the heart of ski country, the ski resorts of the Ordino parish in the north of Andorra are perfect. The Ordino Valley is known for its heavy snowfall and perfect skiing conditions, while its high elevation, which ranges from 1,940m to 2,650m, means you'll be able to enjoy some out-of-this-world views, both when skiing and from the hotel room window. The Ordino Arcalís resort also has all you'll need for your evening meals in Andorra, as you dine at altitude.
On the other hand, there are also many visitors to Andorra who prefer to stay in a more built-up area, a little further away from where they'll be skiing all day. The capital of Andorra la Vella has everything these travellers need, while it also offers excellent shopping opportunities for those who want to make the most of Andorra la Vella's famous bargains. Located near the centre of the microstate, it's easy to get from Andorra la Vella to the various ski resorts after waking up in the capital city in the morning.
Where are the best places to stay in Andorra for families?
If you're visiting Andorra as a family, then your accommodation preferences might be different again. The most important thing to keep in mind if planning a family holiday to Andorra is that children are welcome on most ski resorts.
In terms of which specific areas are the best places to stay in Andorra for families, many like to set up in the area around Soldeu in the parish of Canillo. Over the years, it has become a popular space for families, so it's possible for the children to make friends with other youngsters on their holidays. Families are also made to feel welcome in the Ordino parish and La Massana parish, both of which have lots of accommodation for skiers and activities for the evenings too.
Ultimately, the best place to stay in Andorra for skiing will come down to personal preferences, but there is no shortage of options when it comes to where to stay in Andorra for skiing. As mentioned above, there are 40,000 hotel beds packed into this space, while there are also self-catering apartments and chalets in Andorra if you'd prefer that kind of accommodation, or even liveable igloos if you want something really different.