Nightlife in Andorra: Best clubs and night parties
There are so many reasons why people decide to book a holiday in Andorra, as it's not just about the skiing and snowboarding. Even though the principality boasts some of the very best ski slopes in the Pyrenees, there is also a lot to see and do even after the pistes close for the day. That's because the Andorra nightlife is famous.
Whether you're staying at a ski resort like Ordino Arcalís, or have accommodation in the microstate's capital of Andorra la Vella, you'll have some excellent Andorra ski nightlife on your doorstep. In this guide to the best nightlife in Andorra, we'll lay out all you need to know so that you can have some fun once the sun goes down.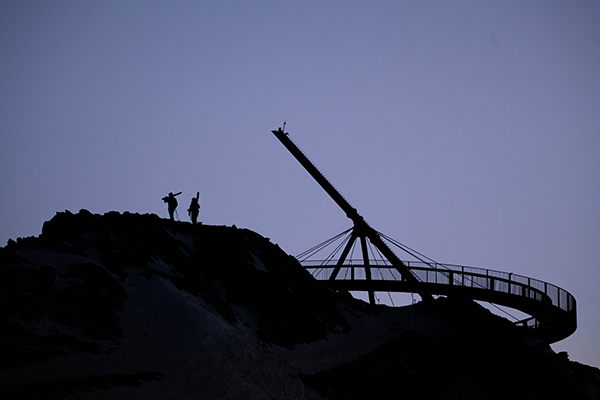 What is the Andorra ski nightlife like? Is the nightlife in Andorra good fun?
While in some countries, the ski resorts aren't known for their parties, that certainly isn't the case with the Andorra skiing nightlife. This is a part of the world where skiing and partying go hand in hand, while it can also be quite cheap to go out in Andorra compared to many other countries around Europe.
It all begins with the Andorra après ski, which the locals shorten to just call it après. This literally translates from French to mean "after skiing" and it's the time of the day when skiers and snowboarders come together to share a drink or a meal in an Andorra restaurant following their day on the slopes, usually before they've even changed out of their skiing gear.
The après ski is one of the most popular parts of the Andorra ski nightlife, as you can enjoy the best food and drink and hospitality right there at the ski resort, taking in the beautiful snowy views of the Pyrenees.
The traditional way to approach Andorra nightlife is to begin with the après ski straight after a day's skiing, before getting showered and dressed up and ready to hit the bars and nightclubs that make nightlife in Andorra so famous.
Where to go for the best nightlife in Andorra: Which are Andorra's best clubs and parties?
There are three main areas for nightlife in Andorra when it comes to bars and clubs: the capital city of Andorra la Vella, the party town of Pas de la Casa, or the parties taking place at your own ski resort. Especially in the winter months, it is quite common for your own ski resort to organise some lively Andorra nightlife, even hiring top DJs to play right there on site. These ski resorts have invested in top-quality lighting and sound equipment, meaning they can put on a show.
The most famous bars and nightclubs in Andorra la Vella include Bar Bacco, Atelier, La Birreria, Chesterfield Lounge, Kapital Disco and Klub Andorra.
Meanwhile, the most popular bars and nightclubs in Pas de la Casa include Kamikaze Surf Bar, Milwaukee, La Nit Disco, Bilbord and Underground.
If you're deciding to stay near your accommodation and enjoy the Andorra nightlife that your ski resort has to offer, this will depend on and vary a little with each resort, but the views are always guaranteed and the best thing is that you will finish the night just minutes away from your Andorra ski resort accommodation, meaning you can enjoy a good night's sleep before another day on the slopes.