What do ski run colours mean? How to read a piste map
As well as the beautiful white of the snow and the blue of the sunny skies, you'll come across many other colours too when visiting an Andorra ski resort like Ordino Arcalís. That's because there are various different ski slope colours, which have the purpose of making clear to skiers which slopes are more difficult and dangerous and which ones are for beginners.
In other words, the maps of ski run colours Europe resorts all have are essentially a type of ski slope difficulty chart. If you check out the Ordino Arcalís pistes map, for example, you'll see the various slopes at the resort and it's quite clear that there are easier ones and more difficult pistes too.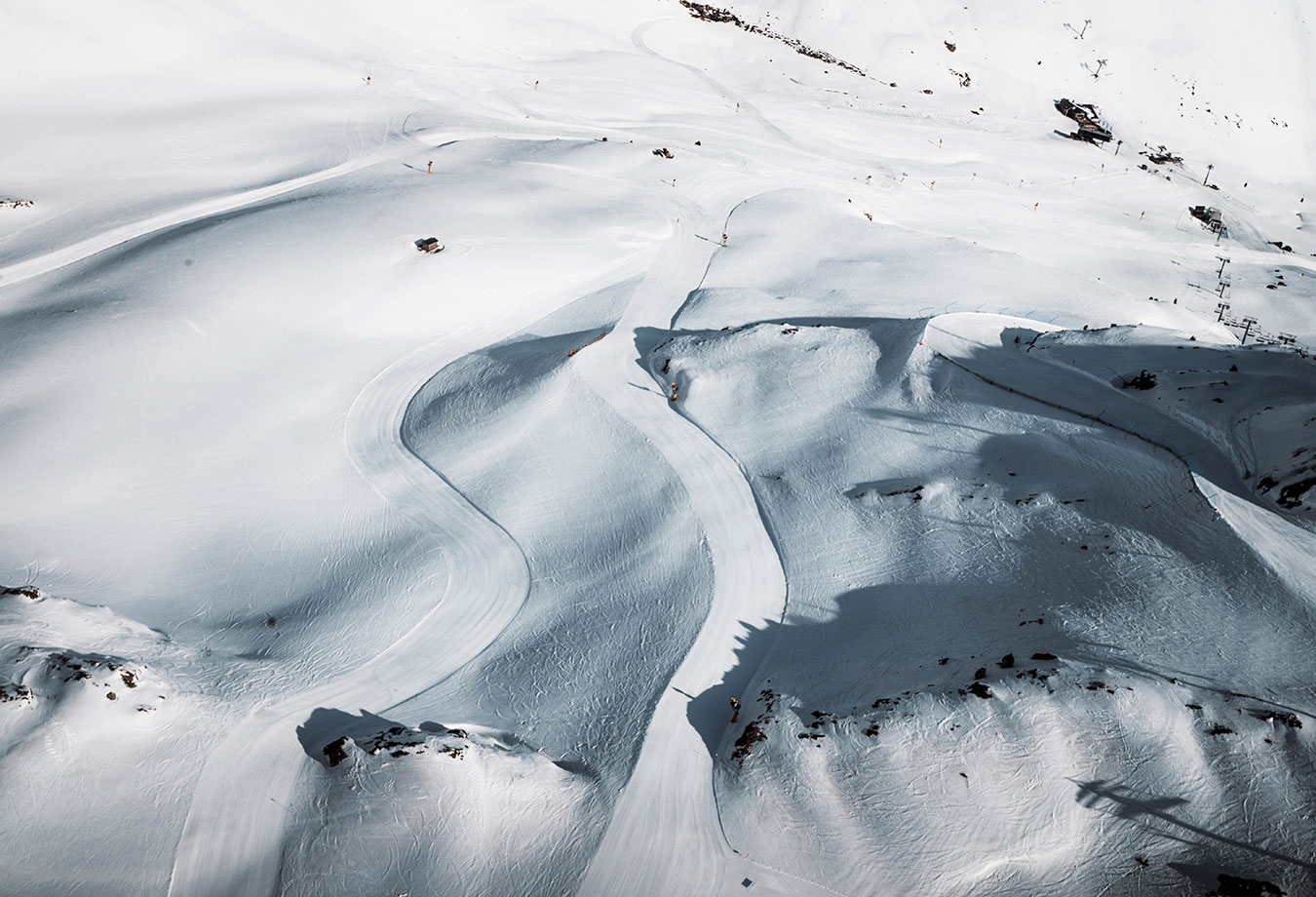 Ski run colours Europe: What is the order of the ski slope difficulty chart?
The first thing to point out when it comes to the ski slope colours is that the colours and their ranking on a ski slope difficulty chart can vary slightly from continent to continent or even country to country. In most of Europe, and that includes Andorra ski resorts, the ski slopes colours are the following:
Green: Beginner
Blue: Intermediate
Red: Advanced
Black: Expert only
Below, we'll go through these ski run colours of Europe in more detail and explain what you should actually expect from each other one, so that you can start to tell the difference between green slope skiing and the famous black runs.
Green slope skiing: The easiest of the ski run colours
In Andorra, and in most ski countries, the skiing green run is the easiest of the ski slope difficulty chart and specifically designed for beginners. If you're just starting out, therefore, green run skiing is for you given that the inclination of the pistes is very slight. It's almost flat, meaning you won't run yourself into much trouble as you test your footing while wearing skis for the first or almost first time.
Blue slope skiing: How much more difficult is blue run skiing?
Once you've learned some of the basics of how to ski, blue run slopes will be the next challenge. These kinds of slopes still aren't too steep or dangerous and the gradient should still be less than 25%, however blue slope skiing will require some braking and turning, so you'll need to make sure you've mastered these skills before setting foot on any slope with this colour.
Red slope skiing: When can I ski red run slopes?
Red is the second-most difficult ski colours level, so it's already getting more challenging and dangerous once you reach this kind of slope. The ski red run really isn't recommended for beginners and some ski resorts may even prohibit people from using these pistes if they haven't completed a certain number of lessons or ski trips beforehand.
With these slopes, the gradient still won't exceed 40%, but it can get close to that. These slopes can be narrower too, with less run-off space, and there are usually fewer skiers on these slopes, in comparison to the busier green and blue ones.
Black slope skiing: How much experience is needed for skiing black slope?
The black runs are the most dangerous of any ski resort, at least in Andorra. At some resorts, they'll even mark a black slope with text that warns about the difficulty in addition to the ski run colours scheme. It goes without saying that black slopes should only be taken on by the most expert skiers, considering that a lot of the black runs are even used as professional courses.
In any case, if you're unsure about any of the ski levels colours, especially if you're a beginner, be sure to ask and the staff at the resort will be happy to help and keep you safe and comfortable.